Personal Injury Treatment at Coastal Spine and Rehab Center
When Should I Make a Chiropractic Appointment After an Accident?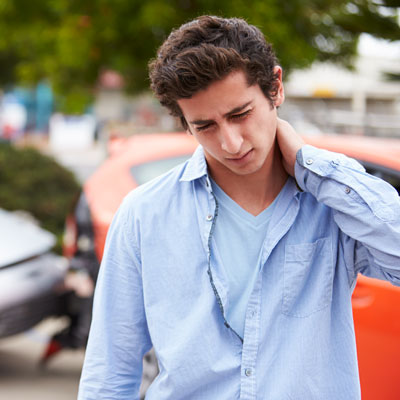 As soon as possible! Not only do chiropractic providers assist with treatment, they also assist with diagnosis. Understanding the full scope of an injury is vital to the determination of the personal injury case.
Chiropractors routinely assist personal injury lawyers in helping to determine the extent of injuries, both present and potential, as well as, provide a course of treatment and therapy that will help the injured person live a life that is free of pain or as free of pain as possible given the extent of injury(s). For this reason, as well as the statute of limitations, you should go to an experienced chiropractor as soon as you are able if you even suspect that an accident has caused you injury.
When it comes to rehabilitation and treatment, we want our clients to get the best. That means understanding the problem so that we can promote the correct solution to the courts to treat injuries and get our clients the help they need to get back on their feet.
Personal Injury
A personal injury can be caused by a variety of circumstances. Some of those reasons can range from car accidents to defective products or assault. If you or a loved one are experiencing any pain resulting from circumstances beyond your control, it is important that you make sure you clearly understand the extent of your injuries so that you can receive the proper long-term care.
Our chiropractors offer comprehensive service for diagnosing and treating your personal injuries. We specialize in individualized treatment and recovery plans for patients in and around the Hoboken area. Our goal is to help you quickly recover and return to regular everyday activities.
Chiropractic Adjustments
Chiropractic adjustments provide effective pain relief from a wide variety of conditions. Our chiropractors specialize in providing gentle, safe and effective chiropractic care to patients of all ages. Spinal adjustments correct the motion and function of the vertebral joint.
Physical Rehabilitation Therapy
Therapeutic Exercise Rehabilitation can help to alleviate pain by improving your muscle strength and flexibility. Weak muscles can often lead to a misshapen skeletal structure and dramatically increase the risk of injury or the worsening of your condition.
Ultrasound and Electrical Stimulation
Electric muscle stimulation is a physical rehabilitation therapy modality that is used to stimulate muscle contractions using electrodes hooked up to an electric stimulation machine at our facility. These contractions help to control pain, manage inflammation and strengthen the muscle. Ultrasound therapy helps to reduce muscle pain and movement dysfunction. Sound waves deliver deep heat to the areas of the body that need treatment. As a result of the sound waves, the patient benefits from reduced stiffness, swelling and pain. Increased circulation and the promotion of pain free movement are positive effects of using ultrasound therapy.
What You Should Know About Auto Accident Treatment
Florida statutes give you 14 days. If you don't see any doctor (chiropractors included) within 14 days of your accident, you lose the ability to seek treatment for your injuries. If you visit us within those 14 days, we'll care for you and refer you the appropriate doctor for your Emergency Medical Condition (EMC) diagnosis.
You'll need a specific EMC diagnosis. Statutes require you to have an EMC for proper coverage. As a chiropractor is not allowed to provide this, we can refer you to a nurse practitioner or a primary care physician.
You can get more coverage. If you're seen by any doctor within 14 days and have your EMC diagnosis, you can have your benefits moved from $2,500 to $10,000.
Book Your Appointment
Don't Wait to Start Your Treatment. Contact us today make your appointment!
CONTACT US
---
Personal Injury Treatment Hudson FL | (727) 862-3509