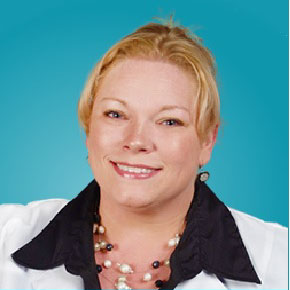 Meet Dr. Theresa Crandall
Switching to the Natural Health Path
Though she worked in cybersecurity after college, Dr. Theresa understood the value of chiropractic after spending many years serving as a chiropractic assistant. She soon realized that she wasn't happy in her chosen field, and talked over her options with her husband. "I knew I was happiest when I was working for the chiropractor, so my husband suggested that I enter the profession. He gave up his job, and we moved to Atlanta so I could attend Life University. "I'm incredibly grateful to have such a supportive family!"
Learning to Help Others
Dr. Theresa received a degree in Healthcare Administration from Keiser University in 2000, graduating summa cum laude. She then obtained a Bachelor of Science in Biology from Life University in 2007, being honored as salutatorian and graduating magna cum laude before finishing her Doctor of Chiropractic degree in 2009. While there, Dr. Theresa was awarded the Harvey Lillard Scholarship for her academic excellence and community service.
And she wasn't the only one that benefitted from an education – Dr. Theresa's husband also received a degree from Life University during that time! "Those were some of the best years of our lives. Being immersed in the hub of chiropractic was such an exciting time. I learned about improving people's quality of life and getting them back to doing the things they love.
I love sitting down with patients and listening to them, then being able to help them. It's so rewarding when you see someone getting better.
Providing Precise, Gentle Chiropractic Care
Trained in several techniques, Dr. Theresa utilizes multiple approaches to care for her patients. She is certified in Activator Methods®, a gentle, low-force approach using a handheld instrument that gives a precise adjustment.
She is a member of:
Florida Chiropractic Association
Florida Chiropractic Physicians Association
The American Chiropractic Association
Benevolent and Protective Order of Elks – Aripeka Lodge
In addition, she is certified by the National Board of Chiropractic Examiners and The Florida Board of Chiropractic Medicine. Dr. Theresa is also active in the Aripeka Elks Lodge.
Enjoying Our Beautiful Community
Originally from Florida, Dr. Theresa returned to her home state shortly after graduating from college to spend more time with her family. She and her husband are outdoorsy and enjoy spending time together, especially out in nature at places like Homosassa Springs Wildlife Park. They enjoy fishing and spending time at their home in Spring Hill with their furry children, a cat and two dogs that are very special to them.
Dr. Theresa is happy to sit down with you for a free, no-obligation consultation. Find out what we can do for you – contact us today!
---
Dr. Theresa Crandall | (727) 862-3509